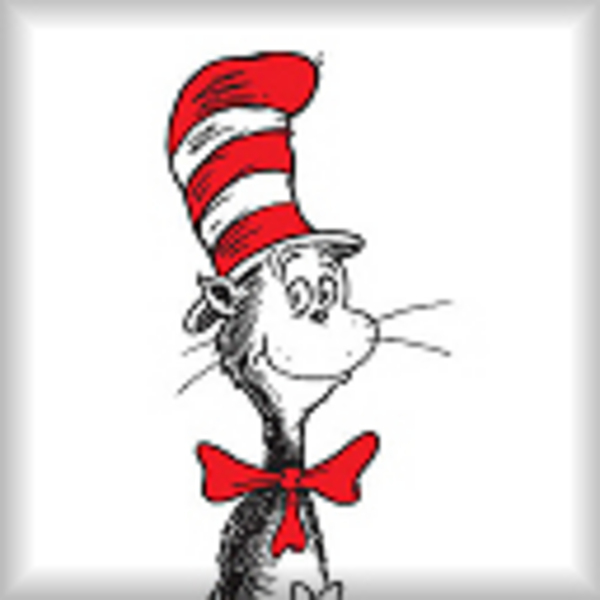 Today is beloved children's author and cartoonist Dr. Seuss' 107th Birthday!
Theodor Seuss Geisel was born in 1904 and published 44 children's books filled with characters we all love and remember; The Grinch, The Cat in the Hat, Sam I Am, Horton, The Sneetches and the Lorax, to name a few.
He attended Oxford briefly, and after returning to the US, submitted humorous articles and illustrations to publications like The Saturday Evening Post, Life and Vanity Fair. During the depression he drew advertising for General Electric, NBC and others.
In 1937 the rhythm of the ship's engines on his ocean voyage inspired what became his first book, And To Think That I Saw It on Mulberry Street! It was rejected by dozens of publishers before it saw print.
During World War II, Theodor Geisel drew over 400 political cartoons and eventually becgan drawing posters for the Treasury Department and War Production board. He joined the army in 1943 as the commander of the Animation Department of the First Motion Picture Unit of the United States Army Air Forces.After the war, he and his wife moved to California and he returned to children's books.
As kids, many of us have seen Dick and Jane and Spot, and some of us were more motivated to read by their antics than others. Around 1950, a friend presented him with a study that showed many kids were having trouble learning to read because the books they were given were just plain boring. Dr. Seuss was able to fill the void with the classic The Cat in the Hat, which came in at a meager 236 words, all of which were easy for beginning readers to tackle. Later on, a friend gave him a challenge to write a book with only 50 different words in it, which is where Green Eggs and Ham came from.
After his wife's death in 1967, he remarried a year later and continued writing until his death from cancer in 1991. He had no children of his own, and when he was asked about this, he'd say "You have 'em, I'll entertain 'em."
To learn more, check out
Oh, The Places He Went
, a digital biography downloadable from our catalog!
We hope to see you today at 4 PM for our special Dr. Seuss story time!